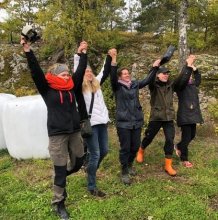 The agroforestry movement in Sweden
Forestry is an important industry in Sweden and it is often characterized by large-scale unsustainable clear-cut practices. These practices are damaging the local ecosystems and decreasing the lands productivity in the long term. However, there is also a growing number of forest owners and practitioners that are working towards more sustainable and diverse forestry practices.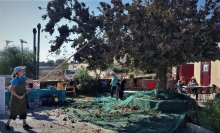 An agroforestry trip through Greece, Spain and Portugal
An italian agroforestry researcher with his backpack, for three weeks on the road. Read the details about this journey.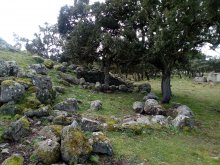 A short but intense journey to Sardinia
The meeting, held in Nuoro last Thursday the 17th, involved different representatives of local institutions and authorities (University of Nuoro, FoReSTAS, CNR-ISPAAM and CNR-IBIMET), to discuss the main management and organizational issues of EURAF 2020.
Re-discover the use of trees in Zambia – field report from development project
The main aim was to teach students about agroforestry practices at the local University of Barotseland and to identify potential multipurpose indigenous tree species, which may contribute to product diversification and improve livelihood strategies of rural communities.